Services
Salokaya Urgent Care Clinic is designed to meet your urgent, non-life-threatening medical needs with
Urgent Care Clinic
Salokaya Urgent Care Clinic is designed to meet your urgent, non-life-threatening medical needs with



Urgent needs demand urgent care

We are here for you 7 days a week, 12 hours a day. Care when you need it, at your convenience. From check-in to check-out, average time is expected to be less than an hour.


You're in, You're out

No appointment necessary – patients can just walk in and be seen quickly by a Salokaya team member. Patients will have the convenient option of being able to register and log in from home, check on status of laboratory and x-ray results, pay their bill, etc.


Superb Care

Salokaya provides state of the art facilities and world class care from exceptional providers who offer the expertise and kindness you deserve for your family.
Health Care Tailored to You, Your Family, and Your Business
Salokaya Urgent Care offers care for a wide range of illnesses and injuries in a warm, soothing environment. Our experienced doctors and nurses take the time to listen and develop a care plan that is personalized to you. We deliver high-quality care to people of all ages, including children. Our care goes beyond your visit to the clinic. We follow up after each visit to help you get back to living a life of health and well-being.
Treatment Services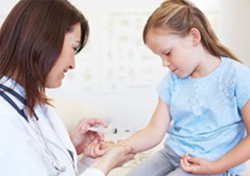 You'll receive exceptional treatment and compassionate care from our doctors and advanced medical practitioners. Just walk-in; you won't wait long to be seen for illnesses, injuries, labs or X-rays.
Illnesses:
Asthma
Bladder infection (UTI)
Bloody nose (nosebleed)
Cold or flu (influenza)
Constipation
Diabetes
Diarrhea
Ear pain
Fatigue
Fever, adult
Fever, child
Headache or migraine
Heartburn
High blood pressure
High cholesterol
Mono
Nausea or vomiting
Pink eye
Rash or hives
Seasonal or food allergies
Sexually transmitted diseases (STDs)
Sinus infection
Sore throat
Stomach pain
Thyroid disorders
Injuries:
Back pain
Bites (animal or human)
Cut or puncture
Fracture or dislocation
Minor burn
Muscle pain
Strain or sprain
Labs, Testing and X-rays:
Hearing test and hearing aid fitting
Drug and alcohol testing
Pregnancy testing
Electrocardiogram (EKG)
X-rays
PT/INR blood monitoring
Tuberculosis (PPD) testing
Wellness Services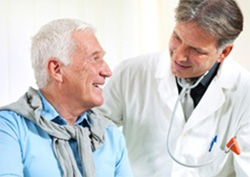 Your overall well-being is important to us. We want to make it easy for you to be your healthiest self, with wellness visits, screenings, vaccinations and access to a wide range of health services.
Physical Exams:
Annual physical
Well-woman exam
Pre- and post-surgery physical
School, sports or camp physical
Travel physical and immunizations
Vaccinations:
Flu (influenza)
Meningitis
Tetanus/Diptheria/Pertussis (Tdap)
For additional vaccines, please contact the clinic.
Health Management:
Complete health screening, assessment and counseling
Smoking cessation programs
Screenings:
Biometric (wellness) screening
Blood pressure screening
Diabetes screening
Cholesterol screening
Occupational Health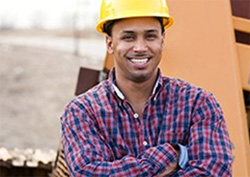 Your employees will receive the personalized care they need to begin or return to work faster. From pre-employment exams to drug testing, it's never been easier to maintain a healthy workforce.
Physical Exams:
Pre-employment physical
Return-to-work exam
DOT exam
Vaccinations:
Flu (Influenza)
Tetanus/Diphtheria/Pertussis (Tdap)
Labs, Testing and X-rays:
Complete blood count (CBC)
Comprehensive metabolic panel
Chem 8
Cholesterol
Glucose
Tuberculosis (PPD) testing
Body mass index (BMI) testing
Hearing testing
Snellen vision check and color perception testing
EKG and pulmonary function testing
Chest and spine X-rays
Walk-ins are welcome. To schedule an appointment, call the clinic or click below: