blog
07
April
2016
Written by: Admin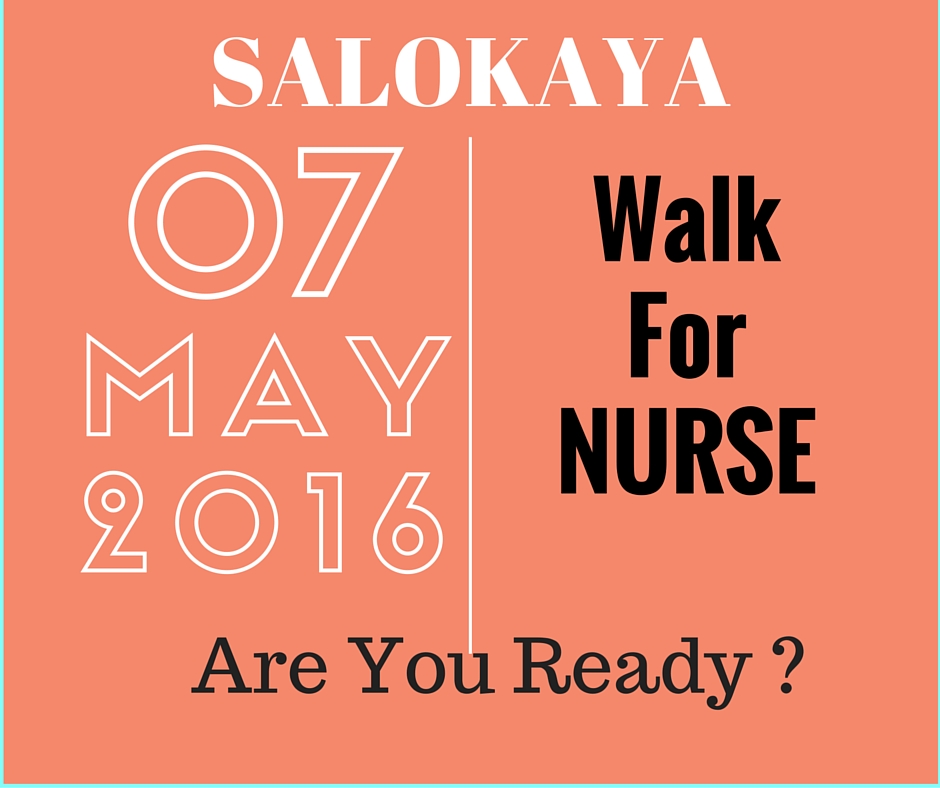 I will walk..that special Saturday morning on 7th day of May 2016. Walk with hundreds others who care about nurses, who cherish nursing and many more who stand behind these angels. We can be the parents, brothers, sisters, friends and husbands who know it first hand what it takes to become one..one who dares to care!
I know it oh so well too. I have seen these young girls take to their profession like hand to a glove..they transform into caring professionals with confidence and skills. I am a part of their journey. I see them learn,train and serve. From shy, timid hands that hold a syringe to confident caregivers holding hands of their patients, a nurse trainign is unlike any other. Nurses are after all like no other!

Each day they make me proud. I know it takes immense strentgh to be a Nurse. I am thankful to all who choose to be Nurses.
Yes..it is this pride in everything a nurse does daily that I will Walk for!

Date: 7 May 2016
Time: 7:00 AM
Venue: Connuaght Place, New Delhi